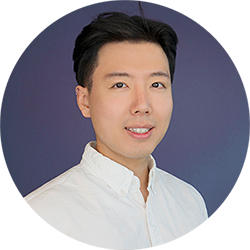 Hello, my name is Jooyoung Joung. I graduated from Columbus College of Art & Design in Advertising and Graphic Design. 
I'm a Product/UI/UX Design Enthusiast, currently working at Wondersauce in Columbus. I have been working on a wide range of digital projects for clients, such as Chick-fil-A, L'Or
éal, Scotts, Fourpost, and Huntington Bank. 
I'm doing a lot of proof of concept outside of work to develop some idea possibly having my start-up business in the future. This is not easy but I have a passion to engage the Product Design Process. 
I'm always motivated by the latest technologies and new trends around the world. I love to approach user-centered design and make the better product experiences to inspire and motivate people's lives. 
Feel free to contact me in regards full portfolio, collaborations, freelance commissions, or just say to hello!